Haute Floral Inspiration by Saneth Brown of Moonlight Blooms
During the holidays, gathering around the dining table with some of your favorite guest is where most of the memories are made.  As the hostess spend some extra time in advance and plan ahead for a beautiful design.
This holiday season I was encouraged to look at three strong women in my family as my muses for my holiday table settings inspiration. I came up with different designs inspired by my mother, grandmother and great-grandmother.
Inspired by my great-grandmother, I used a variety of romantic flowers in my selection and the color palette references the beauty of times past. By using contrast and mixing in textures and finishes I love how the table came together. I believe taking a more curated and selective approach in this design and proper styling is what ultimately gave the tablescape a new and fresh aesthetic.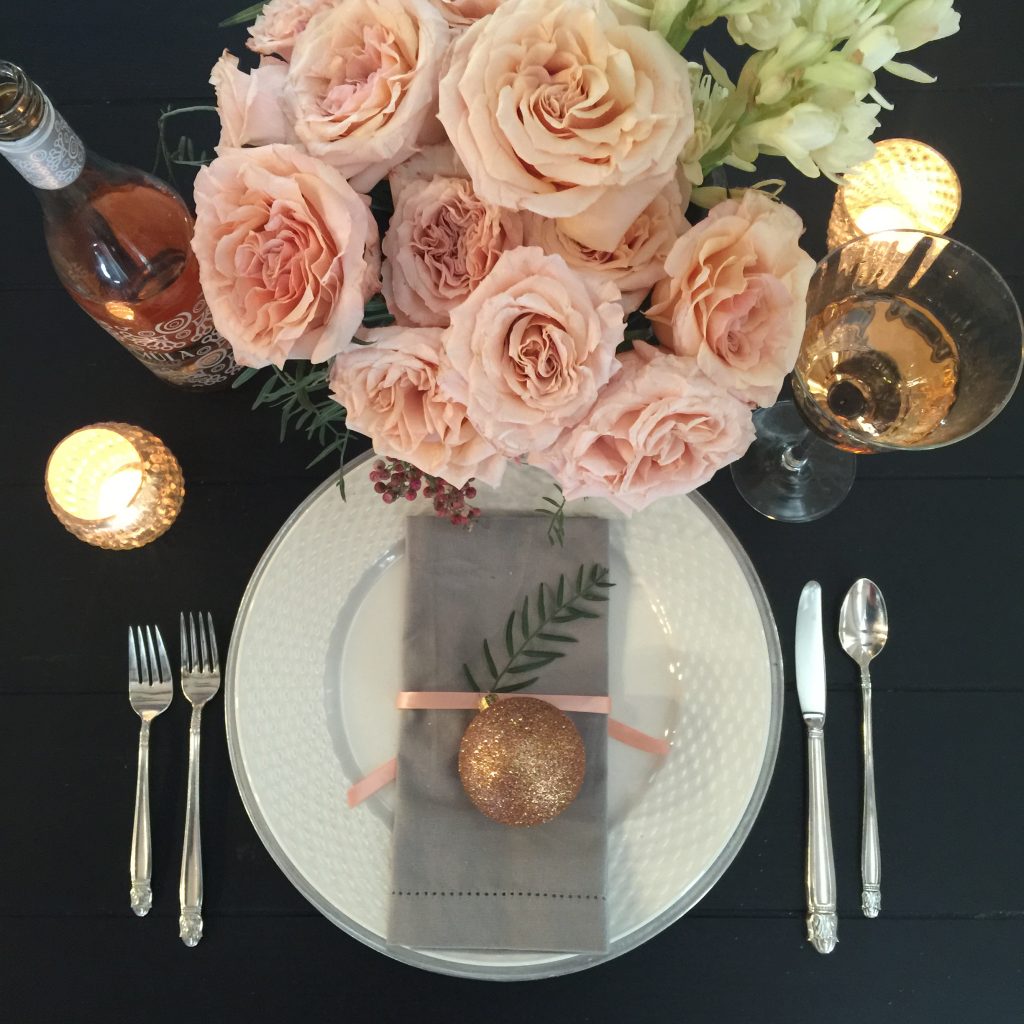 The second design was inspired by my grandmother and her rose garden. Garden roses, tuberoses and rose gold and a very femine approach is an aesthetic I know she would adore.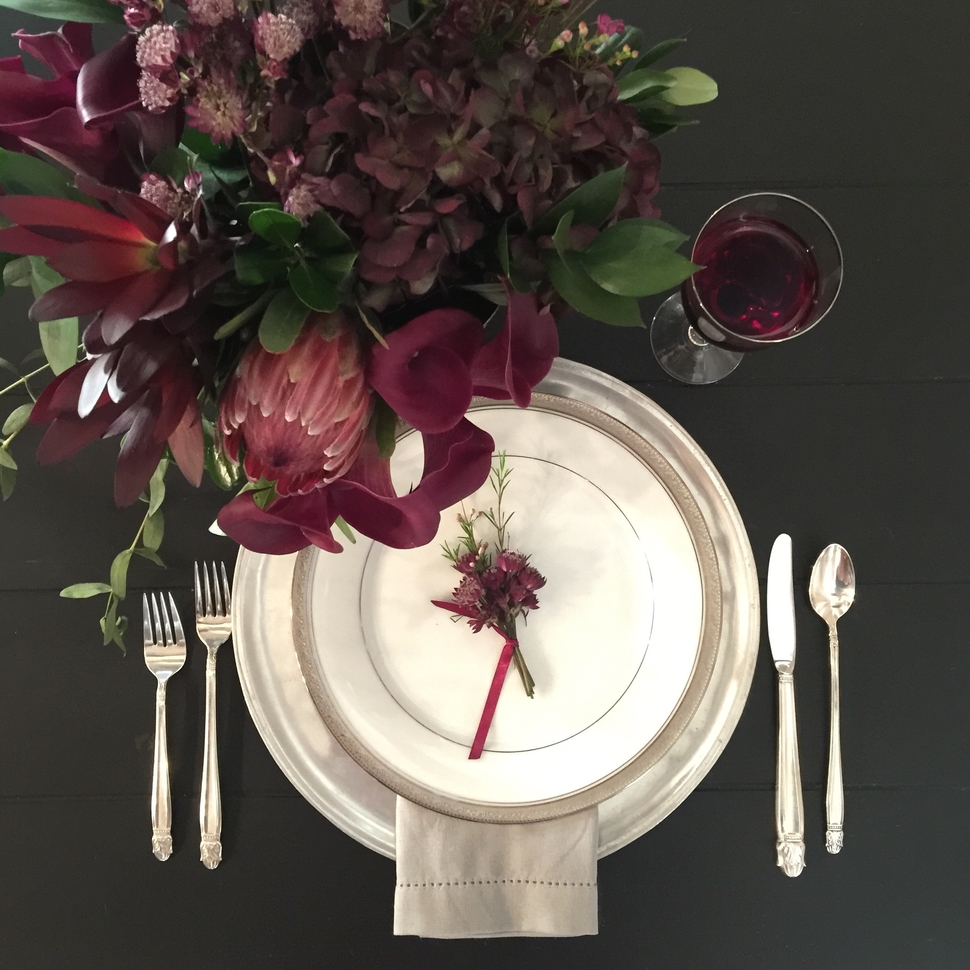 The third tablesetting is one I know my mother would love.  Deep purples and merlots are some of her favorite colors.  The monochromatic centerpiece and touches of pewter and silver definitely give the design a more formal appeal; an element I know she would appreciate.
For your next table-scape, remember to stay open and explore new approaches and embrace a bit of unpredictability in your design. Don't be afraid to explore a new color palette or take a more "unmatched" approach while planning for your next gathering.  If you need help with styling and florals you now know who to call!  I encourage you to call Moonlight Blooms Studio a couple of weeks before your next party or gathering. With a passion for interiors & design I am always delighted to help you come up with a stunning floral arrangement, table-scape and presentation.  It is our goal at Moonlight Blooms to make every event more beautiful, less stressful and help make your guest feel extra special.
Saneth Brown / Florals | Studio | Design
moonlightblooms.studio / 512-975-8001 / saneth@moonlightblooms.studio
instagram: MoonlightBloomsStudio